Rockwell HRC Testing & Evaluation Machines
The ideal method for quick hardness tests to avoid costly delays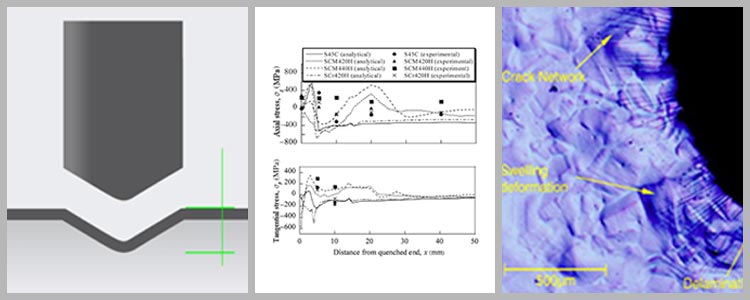 Industry's Choice for Rockwell Hardness Testing Machine Inspections
The Rockwell HRC hardness test is a non-destructive testing method performed on the production floor to check the strength or hardness of metallic materials. The machine is equipped with a penetrating tip that instantly checks the material's resistance without making a permanent indentation. The Rockewll HRC hardness testing method uses a diamond penetrator which allows for a higher accuracy measurement.
This application range and testing procedure gives you a hardness value reading direct without the need for optical measuring.
Rockwell hardness test insight:
Best for large samples
Advanced testing methods
Standards: ASTM E18, ISO 6508 and JIS Z 2245
Have a question?
Request Information
View examples of our custom designed hardness testing systems
We're Experienced in Building Hardness Testing Machines for Parts and Materials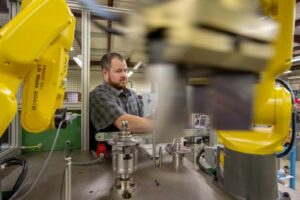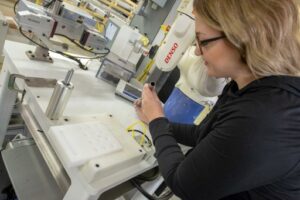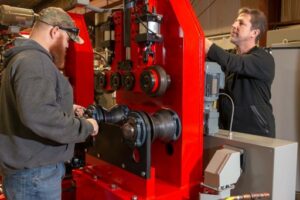 Get a Personalized Estimate For A Custom Built Hardness Testing Machine
With such broad capabilities, Salem Design and Manufacturing partners with corporations to custom design and build non-destructive testing machines that can sort, test and inspect parts to a degree not easily achieved with human or other optical inspection systems. Fill out the form below and we'll get back to you to get more details.