Tube & Wire safety starts here
Bar, Tube, & Wire Inspection Systems
Custom bar inspection machines can test the most difficult alloys with accuracy and keep production on schedule. Learn how an Eddy Current bar inspection systems help you gain an inspection advantage.
Eddy Current Bar Inspection Systems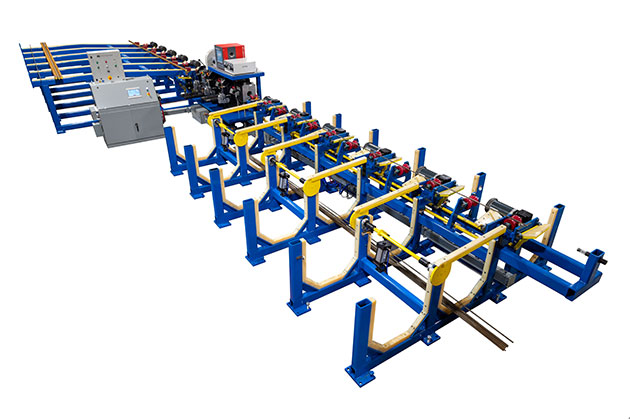 ECT Bar Inspection (offline)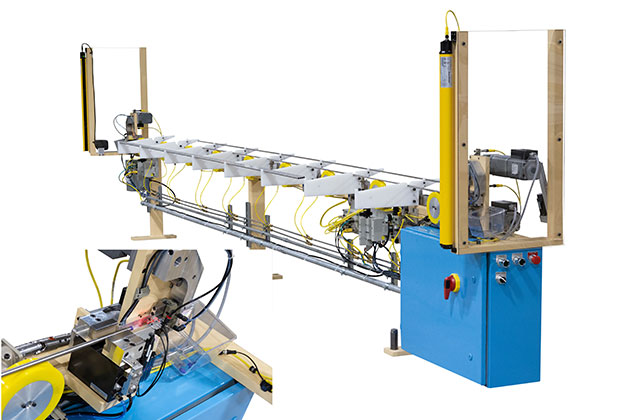 Unplugging System – Fuel Rods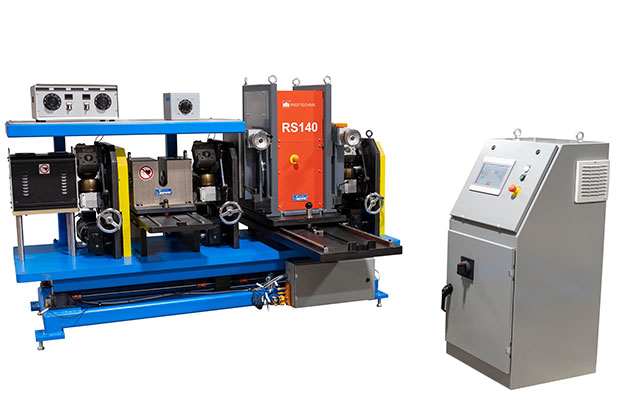 ECT Bar Inspection Drive Table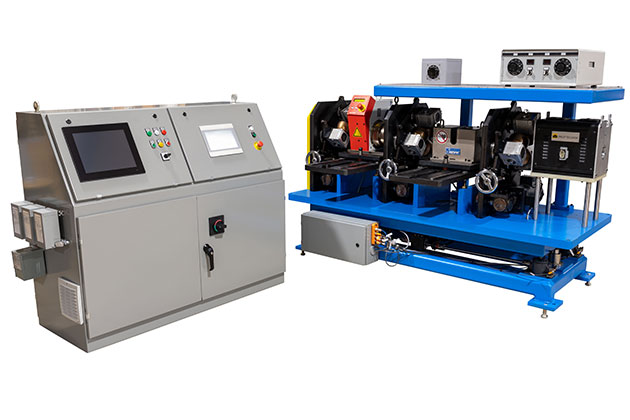 Small Diameter Bar Inspection
Focus on your business & let our team of experts handle the rest.
High Speed Bar & Pipe Inspection
Our tube inspection and processing equipment instantly detect defects such as cracks, inclusions or thickness variations at high speeds in round bars, square bars and billets. We can custom design systems with eddy current array flaw inspection probes, phased array, ultrasonic testing capabilities, dimensional gauging, vision inspection, cutoff and facing, and ID and OD cleaning. Servo-controlled handling provides accurate placement and delicate handling for different material tubes.
Salem NDT is dedicated to helping manufacturers avoid huge safety risks by producing custom bar, tube, and wire testing machines to inspect alloys during the manufacturing process.
Bar, Wire & Tube Inspection Applications:
Bar Inspection System (BIS)
Tube End Inspection System (TEIS)
Rotating Tube Inspection System (RTIS)
Round Billet Testing (RBT)
Rotating Billet Inspection System (RBIS)
Square Billet Inspection System (SBIS)
Engineered Safety in Bar, Tube, and Wire Inspection Systems
Fast, accurate, and consistent pre-production inspections for OCTG Casing and Tubing Pipes manufacturers.
Bar surface inspection systems provide fast in-line inspections for diverse group of alloys such as carbon steel, stainless alloys and titanium using different testing applications by companies big and small. Whether you need to inspect round or large-diameter billets, material in-line or off-line during production, Salem Design & Manufacturing has the right bar and tube inspection system for your project.
Inspection System for Bar, Tube, and Wire
Detect Internal and Subsurface Defects
Volume and Surface Inspection
Automatic Calibration
Easy Operation
CFTP Tube Inspection System
Trust Salem NDT as Your Expert for Custom Inspection Systems for Bar, Tube, Rods, and Wires
Salem NDT offers Non-Destructive Testing solutions with an experienced and expert team who can assess and provide on-site installation, repair and support services. Contact us for a quote or to speak with our expert team.