Aerospace NDT Solutions for OEMs, Tier 1, and Tier 2 Suppliers
For 19 years, Salem Design and Manufacturing has helped our clients test and inspect parts using non-destructive testing solutions. Let's talk today about how we can leverage the latest NDT solutions.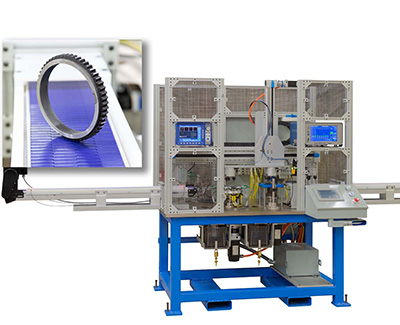 Applications
SALEM NDT Aerospace Industry Solutions
Non-destructive testing (NDT) provides the highest safety standards in aerospace materials and components. Aerospace NDT machines instantly evaluate flaws, detect cracks, and imperfections in aircraft, satellite, missile, and spacecrafts. Learn how a custom NDT inspection machine helps you gain an inspection advantage.
See Applications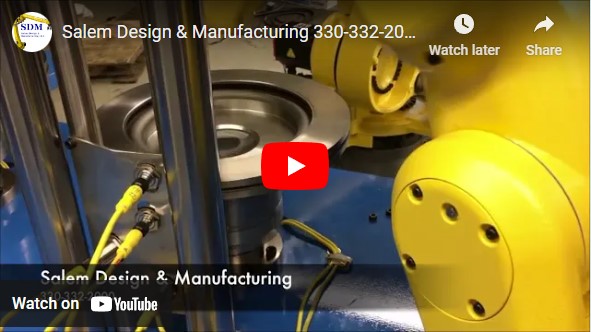 Non-Destructive Testing Machines for the Aerospace Industry
The Aerospace industry demands lightweight components required to perform critical functions. A single imperfection or component failure can cause thousands of dollars in damage and countless lawsuits when it comes to space crafts, space stations, missiles, and satellites.
Salem Design and Manufacturing is dedicated to helping manufacturers avoid huge safety risks by producing custom non-destructive testing machines to inspect components pre-production for the aerospace industry.
NDT Component Inspection Applications:
Eddy Current Testing Systems
Ultrasonic Inspection Systems
ID/OD Cleaning
Hardness/structure testing
Cutting & Facing System
Focus on your business & let our team of experts handle the rest.
Aerospace NDT Inspections
Engineered safety in manufacturing
Test components using in-line inspection machines and confidently process information to ensure a high level of material quality in your production methods.
About Salem Design & Manufacturing
Salem NDT Machines for the Aerospace Industry
Now that we've shared how eddy current inspection equipment is used for Nuclear Fuel component testing, learn more about non-destructive testing systems.
Heat Treatment NDT Inspection
Validation of Material Mix
Crack and Flaw Detection
Thread and Feature Verification
Assembly Verification
---
Engineered Safety in Aerospace NDT Systems for Inspections
Fast, accurate, and consistent pre-production inspections for metal component manufacturers in the Aerospace markets.
Eddy current testing technology has played a major role to prevent vehicle recalls through pre-production component inspections to help prevent crashes, and reduce human and financial losses.
Aerospace ECT Inspection Applications:
heat treatment conditions
Crack and flaw detection
Thread and feature verification
Assembly verification
High-speed part inspection
Inline 3D inspection
Vision guided robotics
Flexible programming
Trust Salem NDT as Your Expert for Aerospace NDT Systems
Salem Design & Manufacturing offers Non-Destructive Testing solutions with an experienced and expert team who can assess and provide on-site installation, repair and support services. Contact us for a quote or to speak with our expert team.