Vision Inspection Machines
Salem NDT's custom builds custom vision inspection systems that are capable of preprocessing, measuring, verifying and inspecting parts while sorting them at high speeds.
Turnkey Vision Systems for Standard and Advanced Inspections
Scanning systems integrated with 1D, 2D, 3D, Line Scan or Area Scans.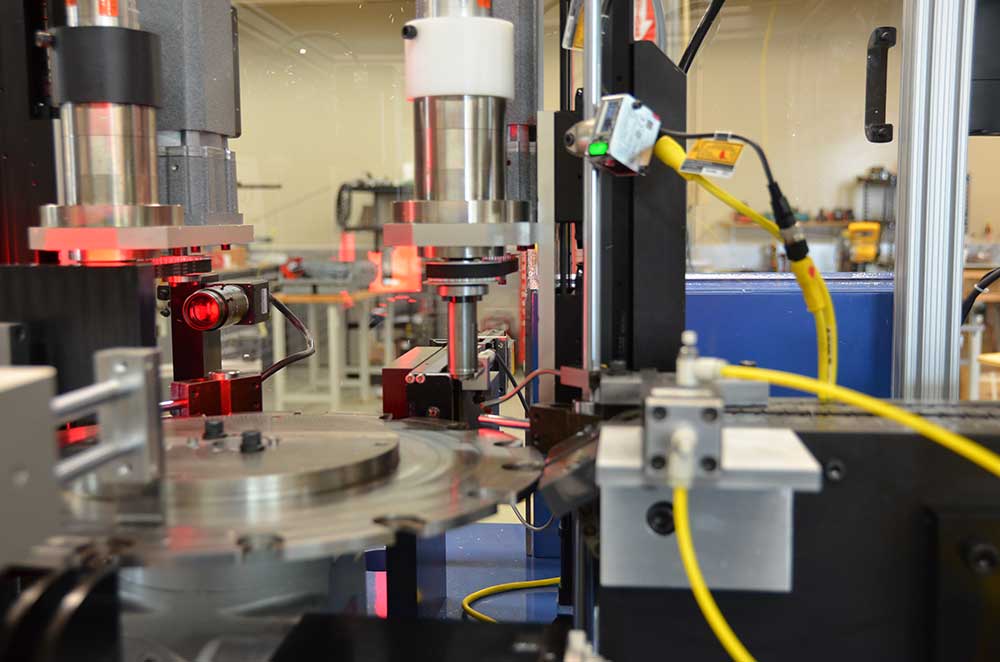 Salem Design & Manufacturing builds configurable high-speed vision inspection systems focused on delivering real-time imaging and automated sorting. The vision sensors not only capture images but can also provide shape detection, presence detection, size, color detection, look for cracked products as well as identify hard and soft products based on boundary samples. All of this in one automated inspection system that previously required costly and complex vision systems. We will help you choose the right inspection camera and laser sorters that is application specific and process driven.
Different Types of Vision Systems
Choosing the best vision system is a key factor in inspecting your products. Vision sensor technologies are used across various industrial sectors and are used to help monitor processes and quality control. Complex imaging systems contain many popular imaging components and can give you the competitive advantage in automating industrial processes and decisions, recording measurements, and initiating pass/fail decisions while observing the quality of analyzable products.
Types of Vision Systems
The different types of machine vision scanning systems include 1D, 2D, 3D, Line Scan or Area Scans. Our experts will help you choose the best solution.
Advanced Vision Systems
Salem NDT incorporates hole inspection optics directly into advanced vision systems bringing you the capability of being able to image and measure the bottom of a hole and the vertical walls. Thie hole inspection lens enables you to inspect the detail of I.D. threads and the ability to quickly identify other common defects found such as weld splatter, damaged threads, chips in threads, torn and reamed theads or missing threads.
Using machine vision as a standard inspection machine in your production provides advanced vision system quality control. The machines are fully validated to industry protocols for manufacturing in automotive, aerospace, medical and give you peace of mind knowing that you now have a robust and reliable vision solution.
Your new vision inspections machines have the capability to make decisions, often using a pass/fail trigger, and that can be integrated easily into production lines.
Capabilities of Vision Systems Include: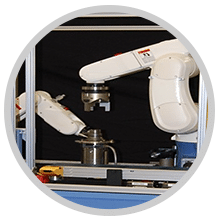 Flexible Programming
High Quality & High-Speed Inspection and Control
Line Scan Camera
Inline 3D Inspection
2D Vision-Guided Robotics
Machine Vision System Database
Simultaneous Inspection
When you choose Salem Design & Manufacturing, we guarantee that our experience and knowledge in application analysis and testing will deliver a complete inspsection soluion that provides you with a competitive advantage of having a zero defect part inspection capability.
You are viewing
Vision Systems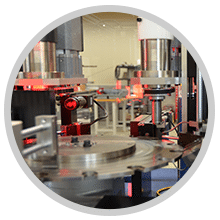 Need ACustom System?
Salem Design & Manufacturing is the leader in custom configuration of Vision Systems and can deliver a fully turnkey solution that meets your needs. If you need something beyond the standard Vision Systems products above, contact us to discuss your project requirements and we'll work with you to develop the perfect system.
Looking for More Information?