CNC Eddy Current Testing Machine
Advanced surface and sub-surface testing systems to check metal hardness, detect flaws and conductivity in parts for the aeospace, automotive and manufacturing industries
Salem Design and Manufacturing is a leading provider with incorporating eddy current testing equipment and instruments in CNC machines. This nondestructive testing system provides instant results after inspecting conductive materials for cracks and flaws. Plastic and other nonconductive materials cannot be tested with this machine.
Testing with this machine can be done either manually or by machine giving you maximum flexibility in your production process. For applications that require higher frequencies or higher resolutions we can equip the machine with different pencil or surface scanning probes to inspect a large range of sizes.
Contact us to learn more about our eddy current and CNC testing system.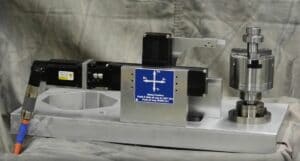 ECT Flaw Detection Solutions
Perform inspections faster
Consistent results
Reliable flaw detection
Turnkey systems
We're Experienced in Building Surface and Sub-surface Flaw Detection Machines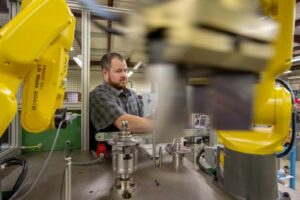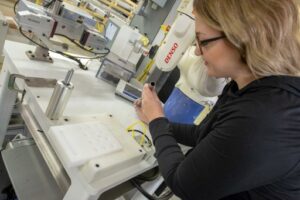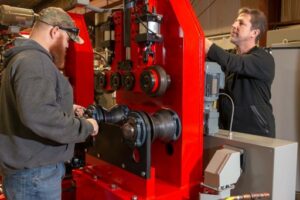 Get a Personalized Estimate for a Non-Destructive Inspection System
With such broad capabilities, Salem Design and Manufacturing partners with corporations to custom design and build non-destructive testing machines that can sort, test and inspect parts to a degree not easily achieved with human or other optical inspection systems. Fill out the form below and we'll get back to you to get more details.