Truck Axle Shaft Gauge Machines
Dimensional measuring system for axle shafts in trucks, heavy duty, and off-road vehicles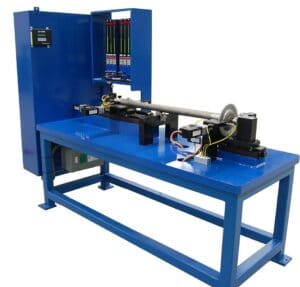 Rear Axle Shaft Manufacturing Measuring & Inspecting
Obtaining an accurate measurement of your manufactured axle shafts is easy with one of our truck rear axle gauging systems. Equipped with a gauge that provides compensation feedback, this machine is capable of being robot-loaded and can quickly measure the flange diameter, thickness, overall length, spline diameter, and journal diameter of a variety of different parts.
All measurement axes are servo-controlled so no mastering is required as the operator changes from part to part. The results are displayed and feedback is provided to compensate the turning machines providing you immediate results.
Axle Shaft Gauging System
Dimensional Measuring
Compensation Feedback
Standard Bench Testing Gauge
We're Experienced in Building Axle Gauging Systems for Manufactured Drivetrain & Driveline Components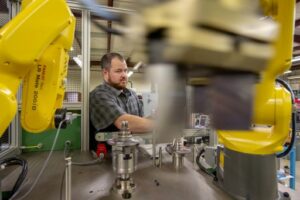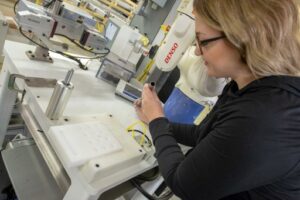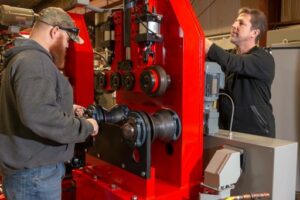 Get a Personalized Estimate For An Axle Shaft Gauging System
With such broad capabilities, Salem Design and Manufacturing partners with corporations to custom design and build non-destructive testing machines that can sort, test and inspect parts to a degree not easily achieved with human or other optical inspection systems. Fill out the form below and we'll get back to you to get more details.