Transmission Shaft Gauge Machine
Automatic bench gauge machine to inspect a transmission component, crankshafts, and camshafts. Automotive complete automatic gauging machines.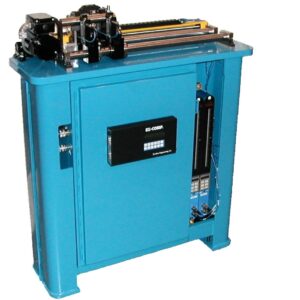 Industry's standards for OD & Taper measurements for transmission shafts
This dimensional gauge measures the diameter of shafts in two places to verify OD and taper. Feedback is provided to compensate the production machine. The machine adjusts to handle different length shafts.
Shaft Measuring Systems
Check lengths & diameters
Measure cylindricity
Single setup & scan
We're Experienced In Building Optical Shaft Measurement Systems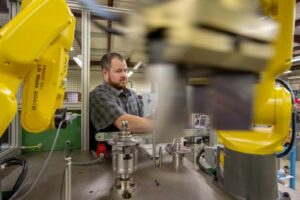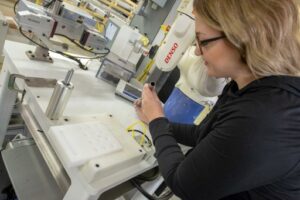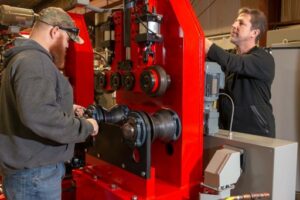 Get a Personalized Estimate For An Eddy Current Gear Blank Inspection Machine
With such broad capabilities, Salem Design and Manufacturing partners with corporations to custom design and build non-destructive testing machines that can sort, test and inspect parts to a degree not easily achieved with human or other optical inspection systems. Fill out the form below and we'll get back to you to get more details.