Eddy Current Gauging Roll Thru Machine
Pre-production inspection system to scan and inspect parts of all sizes and complexity
O.D. and O.A.L. Custom Part Inspection Machine
Eddy current gauging roll thru machines help you find material defects instantly and helps you drastically reduce scrap and warranty coses. Custom designed and built with a combination of eddy current probes, scanners and gauging instruments, the roll thru machine can scan the outside diamater and overall length of the front and back face surfaces of parts for size, flaws and sort them accordingly.
The all in one functionality of this machine speeds up the inspection process by incorporating dimensional gauging that inspects for the proper O.D. and O.A.L. in one. The system is designed to pass thru the accepted parts and sort out rejected material.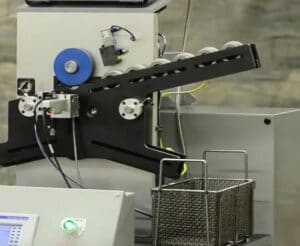 Custom Capabilities
100% inspection sorting
Reject parts with cracks or flaws
Instant O.D. and O.A.L. measurements
We're Experienced in Building Eddy Current & Gauging Systems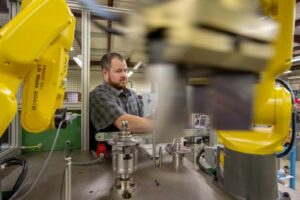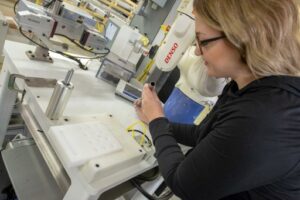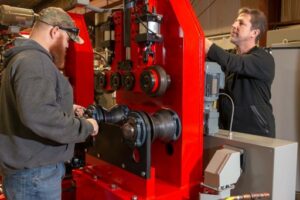 Get a Personalized Estimate For An Eddy Current & Gauging Combination Inspection Machine
With such broad capabilities, Salem Design and Manufacturing partners with corporations to custom design and build non-destructive testing machines that can sort, test and inspect parts to a degree not easily achieved with human or other optical inspection systems. Fill out the form below and we'll get back to you to get more details.