Brake Shoe Bench Gauge
Manual bench gauge used to measure geomtries in brake shoe manufacturing.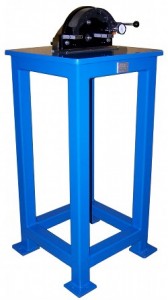 Brake shoes are manufactured in a variety of diameters according to the specifications required by the application. Inspection occurs early on in the manufacturing process of brake shoes to reduce costs and increase safety. While much of the brake shoe inspection process is automated in today's manufacturing environment, there are still some custom applications that may require manual gauge checks that can measure the geometry of a variety of brake shoes.
Contact Salem Design and Manufacturing today to discuss your needs for inspecting.
Video: How brake shoes are manufactured
Manual Gauging Systems
Measure drum brake shoes & linings
Calibrated for accuracy
Customized to your application
We're Experienced in Building Gauging Systems for Manufacturers of Quality Products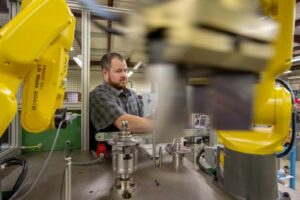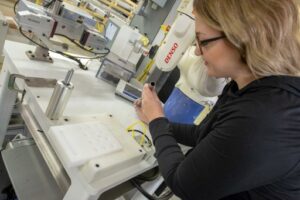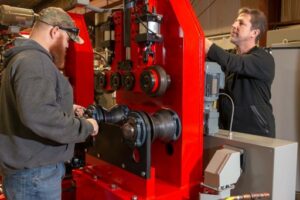 Get a Personalized Estimate for a Manual Bench Gauging System
With such broad capabilities, Salem Design and Manufacturing partners with corporations to custom design and build non-destructive testing machines that can sort, test and inspect parts to a degree not easily achieved with human or other optical inspection systems. Fill out the form below and we'll get back to you to get more details.