Pre-production Wheel Bearing Inspection Machine
Eddy Current inspection system for wheel bearing, housing, and spindles in the automotive & aerospace industries
How bearing manufacturers inspect universal bearing parts for safety
Eddy current probe scans I.D of bearing housing. This machine can also inspect housings and spindles. The housing is inspected in 7 different areas or zones for flaws. The robot places accepted parts on a conveyor belt ready for production while rejected parts are separated.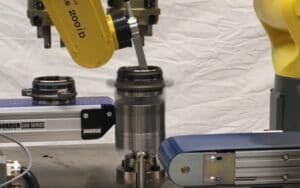 Custom Design and Versatility Delivers Accurate Results
Eddy Current Inspection Probes
Automatic Part Sorting
Integrated Robotics
We're Experienced in Building the Most Versatile Eddy Current Inspection Machines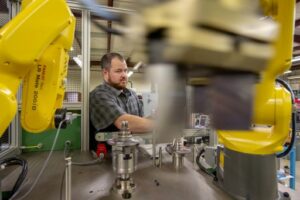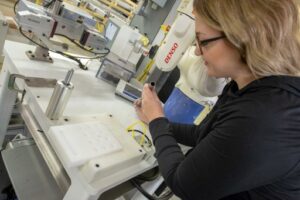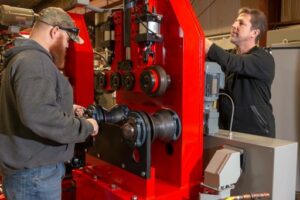 Get a Personalized Automotive Eddy Current Bearing Inspection Machine Estimate
With such broad capabilities, Salem Design and Manufacturing partners with corporations to custom design and build non-destructive testing machines that can sort, test and inspect parts to a degree not easily achieved with human or other optical inspection systems. Fill out the form below and we'll get back to you to get more details.