Transmission Ring ID OD Inspection Machine
Automated eddy current inspection system for transmission rings
Transmission Manufacturer's Choice For Component Inspection
This machine detects surface flaws in ring type transmission components and minimizes product liability. Machine built using Fanuc Robotics and the Criterion Insight 2 Channel Instrument.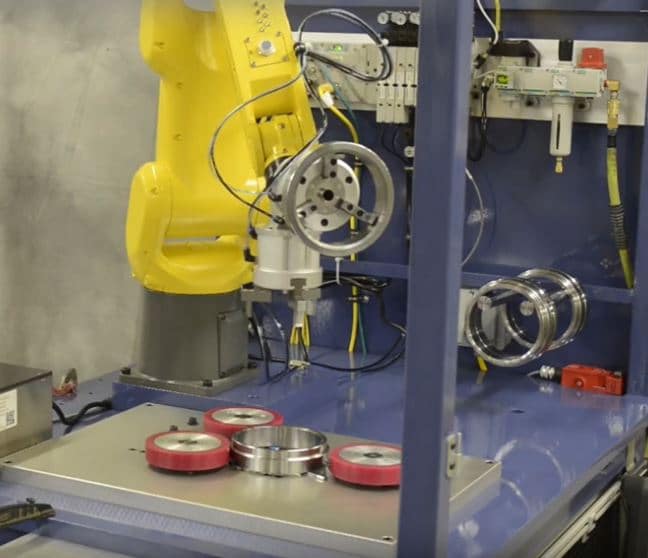 Custom Design and Versatility Delivers Accurate Results
100% Zero Defect
Sorts Accepted Parts
ID/OD Inspection Capability
We're Experienced in Building Transmission Component Inspection Machines for Manufacturer's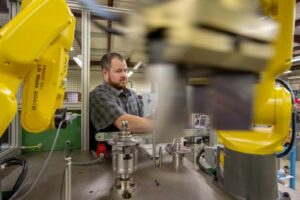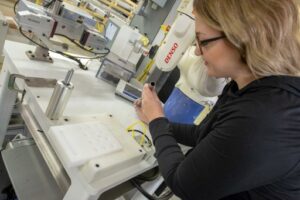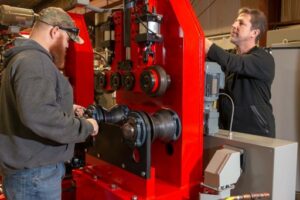 Get a Personalized Estimate For Your Custom Transmission Ring Inspection Machine
With such broad capabilities, Salem Design and Manufacturing partners with corporations to custom design and build non-destructive testing machines that can sort, test and inspect parts to a degree not easily achieved with human or other optical inspection systems. Fill out the form below and we'll get back to you to get more details.