Spindle Inspection Machine
Instant detection for surface cracks using eddy current probes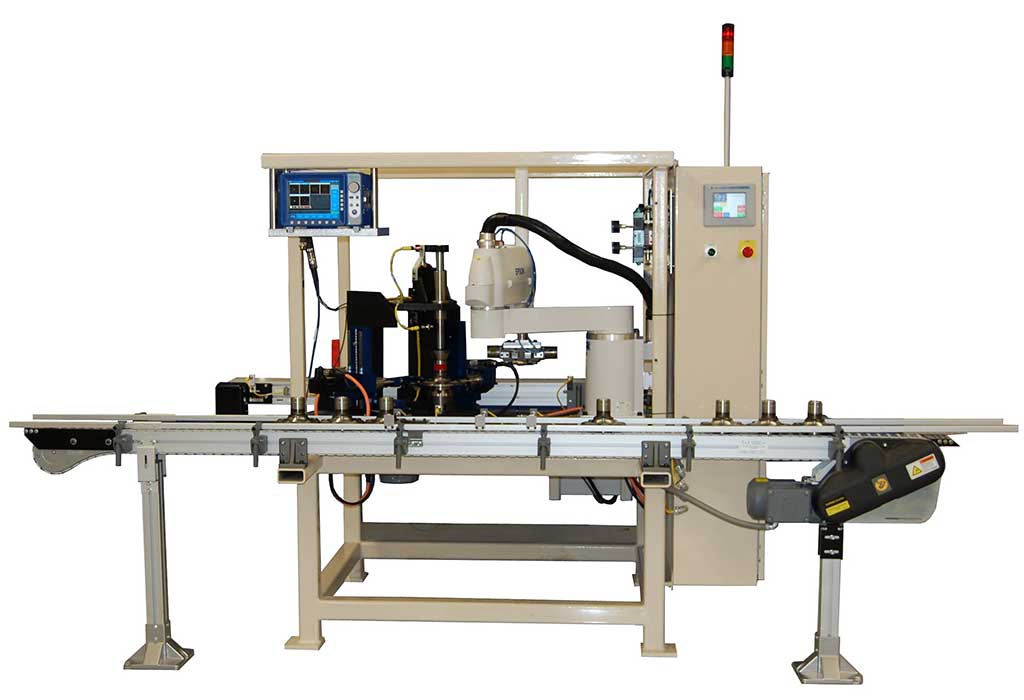 Automotive Industry's Choice for Detecting Surface Cracks
Using a robot to pick and return accepted parts to the conveyor, this machine tests automotive spindles for cracks on their outside surfaces using eddy current testing. Two servo-controlled eddy current probes scan the surfaces of the part. Rejected parts are placed on a reject conveyor.
Custom Design and Versatility Delivers Accurate Results
100% Zero Defects
Sorts Rejected Parts
Flexibe low-cost solution
We're Experienced in Building Eddy Current Inspection Stations for the Automotive Industry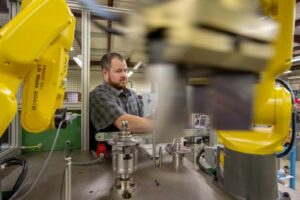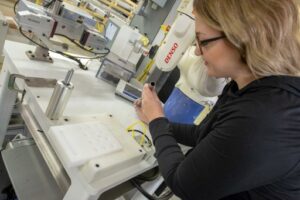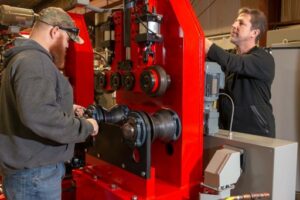 Get a Personalized Estimate For Your Custom Spindle Inspection Machine
With such broad capabilities, Salem Design and Manufacturing partners with corporations to custom design and build non-destructive testing machines that can sort, test and inspect parts to a degree not easily achieved with human or other optical inspection systems. Fill out the form below and we'll get back to you to get more details.