Side Line OD ID Inspection Machine
Measurement and sorting for rings, pulleys, bearing races, rotors, stators, pistons, screws, nuts, bolts, O-rings, plugs, valves, synchro sleeves, etc.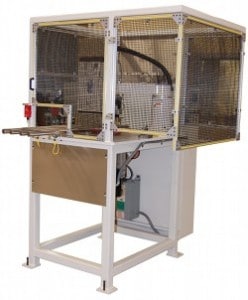 ID / OD Eddy Current Inspection for Ring Shaped Parts
The Side Line inspection system eddy current probes, robotics and a conveyor belt to pick up rings from two inlet tracks and place them in a test fixture where the OD and ID of the rings inspected for cracks. Parts are segregated with accepted parts put back on the conveyor they arrived on. Two different part types are processed by the machine interchangeably.
Custom Design and Versatility Delivers Accurate Results
Conveyor Belt For Rejected Parts
Detects Cracks and Flaws in Rings
Flexibe low-cost solution
We're Experienced in Building Eddy Current Systems for Part and Material Inspections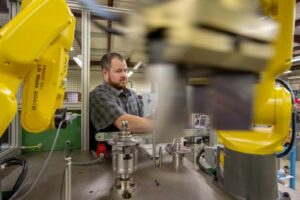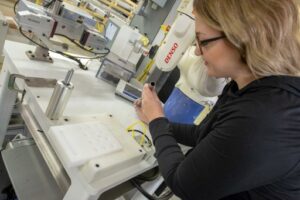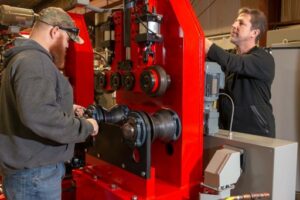 Get a Personalized Estimate for a Sideline Testing System for Ring Inspection
With such broad capabilities, Salem Design and Manufacturing partners with corporations to custom design and build non-destructive testing machines that can sort, test and inspect parts to a degree not easily achieved with human or other optical inspection systems. Fill out the form below and we'll get back to you to get more details.