Gear Blank Testing Machine
Pre-production inspection for fabricated parts and blanks using eddy current inspection probes
How part blanks are inspected for surface defects
The roll through eddy current gauage CNC design comes equipped with a programmable XY servo probe scan. This enables you to scan gear blanks in a variation of different sizes. Parts are dropped in to the track and pinched between rollers. The machine will spin the parts while the eddy current probe scans for defects. Accepted parts roll through while rejected parts automatically be sorted to a basket.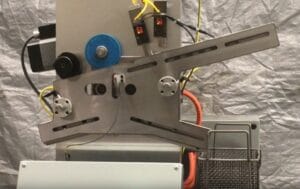 Custom Design and Versatility Delivers Accurate Results
CNC Design
Sorts Accepted Parts
ID/OD Inspection Capability
We're Experienced in Building the Most Versatile Eddy Current Inspection Machines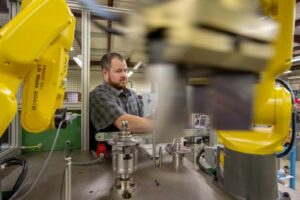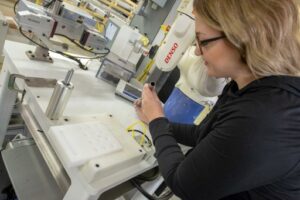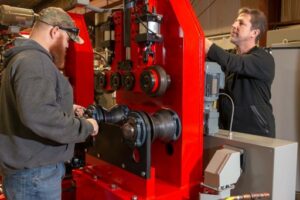 Get a Personalized Estimate For An Eddy Current Gear Blank Inspection Machine
With such broad capabilities, Salem Design and Manufacturing partners with corporations to custom design and build non-destructive testing machines that can sort, test and inspect parts to a degree not easily achieved with human or other optical inspection systems. Fill out the form below and we'll get back to you to get more details.