CV Joint Cage Eddy Current Inspection Machine
Pre-production component inspection system using eddy current technology for the automotive & aerospace industries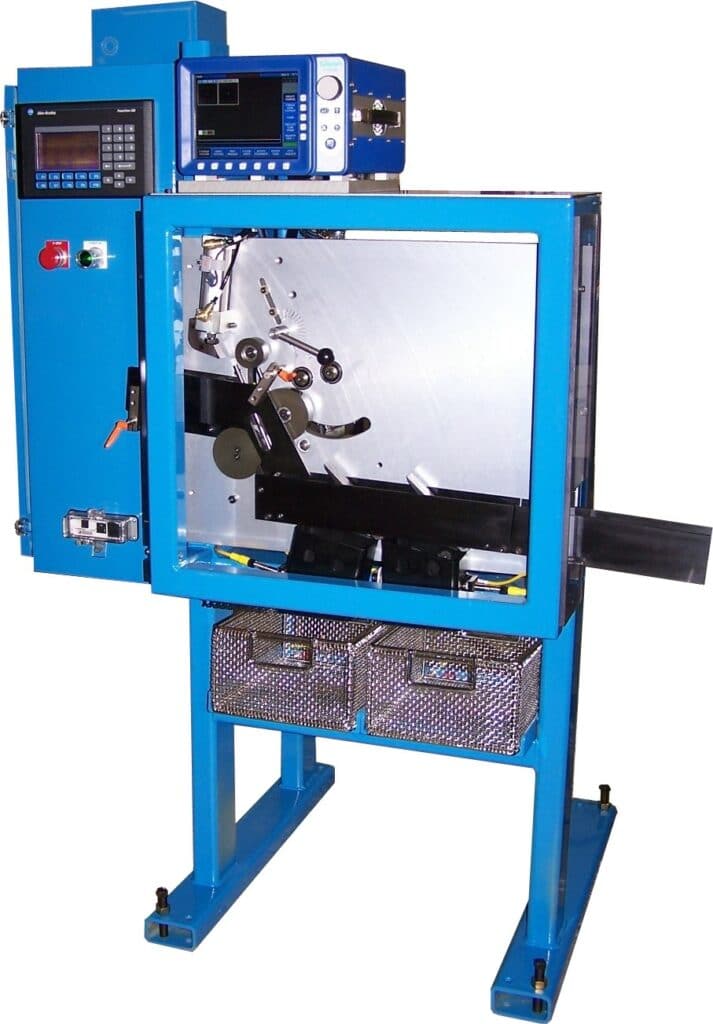 Manufacturer's Choice for CV Joint Inspections
This machine inspects the ID and OD of a spherical CV joint cage. The cage is clamped and rotated as the eddy current probes are programmed to pass over the surfaces. Different part geometries may be processed. The accepted parts leave the machine, and rejected ID and OD parts are segregated.
Custom Design and Versatility Delivers Accurate Results
ID OD Testing Capability
Structural Evaluation
Rejected Parts Separated
We're Experienced in Building the Most Versatile CV Joint Inspection Machines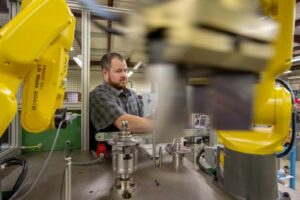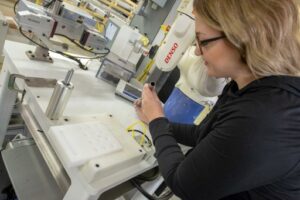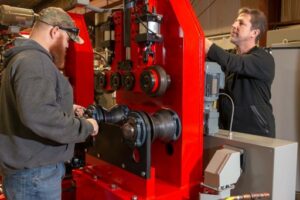 Get a Personalized Estimate For An Eddy Current CV Joint Testing System
With such broad capabilities, Salem Design and Manufacturing partners with corporations to custom design and build non-destructive testing machines that can sort, test and inspect parts to a degree not easily achieved with human or other optical inspection systems. Fill out the form below and we'll get back to you to get more details.