Eddy Current Rotary Strut Rod Tester & Inspection System
Proven automated testing methods for quality control in automotive suspension components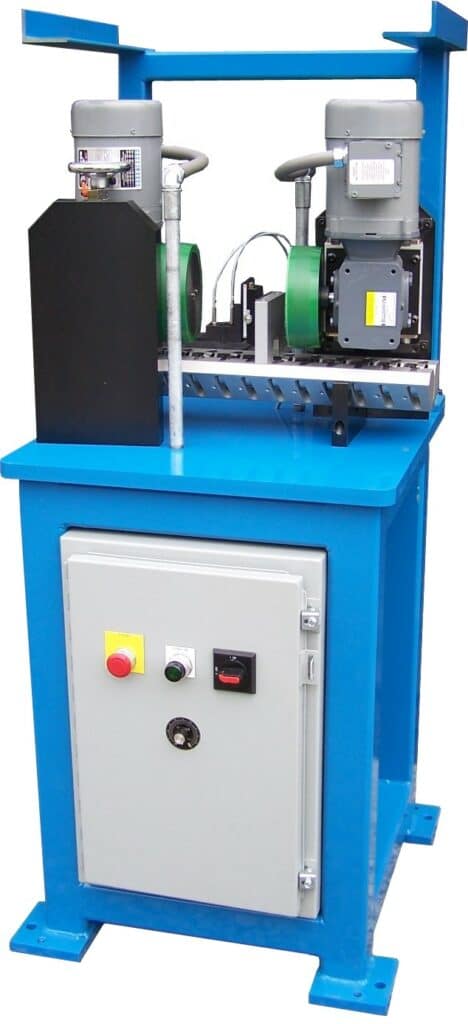 This system inspects strut bars for OD cracks using eddy current technology. The bars are rotated by driven skewed rolls and moved past the eddy current probe.
Inspection Capabilities For Nondestructive Testing Solutions
Material Integrity
Full surface inspection
Straightness measurement
Dimensional control
We're Experienced in Non-Destructive Testing Systems for the Transportation Industry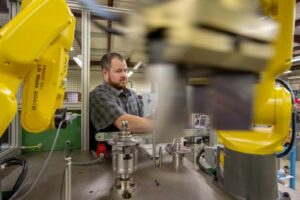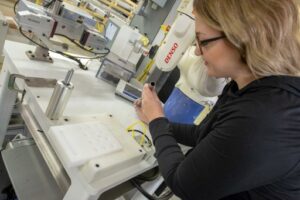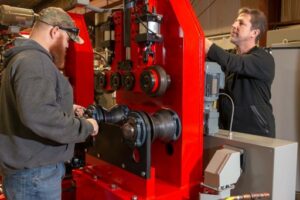 Get a Personalized Estimate for a Bar Inspection Machine
With such broad capabilities, Salem Design and Manufacturing partners with corporations to custom design and build non-destructive testing machines that can sort, test and inspect parts to a degree not easily achieved with human or other optical inspection systems. Fill out the form below and we'll get back to you to get more details.