Flying Tube Cut-off & End Forming Machines
Designed for High Production and Precise Fit-up for Tubing Cutting and End Forming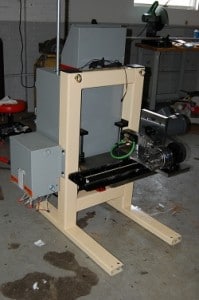 This device performs chipless cutting of tubing. It travels with a moving tube to perform the cut on the fly. Servo control of the cutter wheels allows changeover to different diameter tubes. Speed of the traveling tube is calculated and matched by servo control.
We're Experienced in building Flying Cutoff Machines for Bar, Tube & Wire Inspection Systems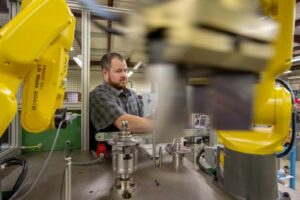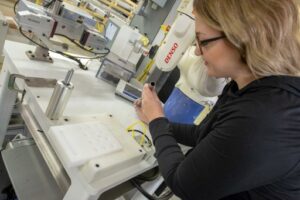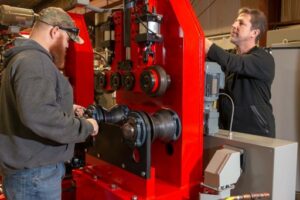 Get a Personalized Estimate for a Flying Cut-off System
With such broad capabilities, Salem Design and Manufacturing partners with corporations to custom design and build non-destructive testing machines that can sort, test and inspect parts to a degree not easily achieved with human or other optical inspection systems. Fill out the form below and we'll get back to you to get more details.