Automotive Industry NDT
Non-Destructive Testing Solutions For Automotive Tier 1 and Tier 2 Suppliers
Ask an Expert
Non-Destructive Testing Machines for the Automotive Industry
Salem Design and Manufacturing offers valuable services to the automotive industry serving Tier 1 and Tier 2 automotive suppliers that guarantee the excellence of our capabilities for non destructive testing. Throughout all aspects of the design process, we work with customers to build customized NDT machines using eddy current testing (ECT) probes and instruments that will characterize surface and detect sub-surface flaws in conductive materials. Eddy current technology is reliable, versatile, and a fast method of performing non-destructive testing and inspection.

With increasing safety regulations, let us guide you in the inspection process to meet the increasing demands in manufacturing and safety.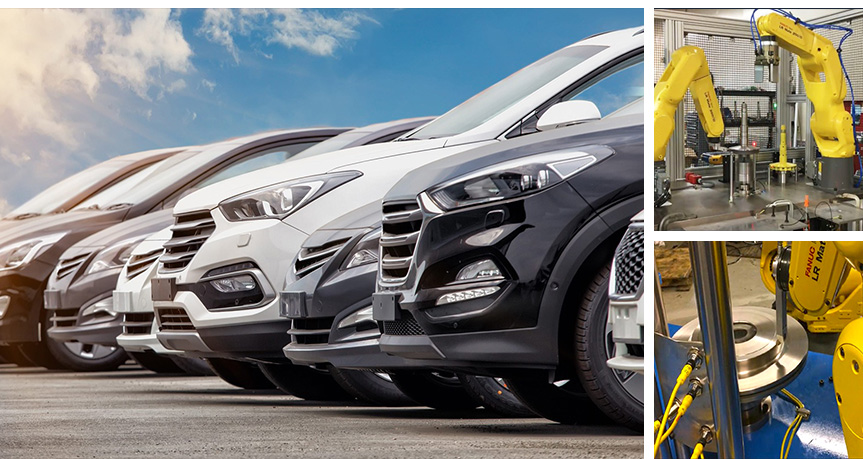 Salem Design & Manufacturing NDT Machines for the Automotive Industry
The integrity of automotive parts and components is at the core of safe and economical transport systems. Government regulation and oversight in the automotive industry has a direct impact on how components are designed, the safety features included, and the overall performance of the vehicle. With over 270 million registered vehicles on the road in the Unite States alone, automotive safety regulations are governed through the National Highway Traffic Safety Administration (NHTSA), the National Transportation Safety Board (NTSB), and the department of transportation. Such entities exist to ensure better safety for equipment and create stricter regulations for parts such as tires, wheels, suspension, lighting, brakes, engines and gears. Eddy current testing technology has played a major role to prevent vehicle recalls through pre-production component inspections to help prevent crashes, reduce human and financial losses.
Salem Design and Manufacturing has experience delivering advanced eddy current testing solutions for the automotive industry. Bring us your specific requirements and we'll offer a turnkey solution.
Eddy Current Non-Destructive Testing Solutions for Pre-Production Parts
Transmissions
Drive train
Axle shafts
Blocks and engine heads
Crank shafts
Undercarriage and steering
Connecting component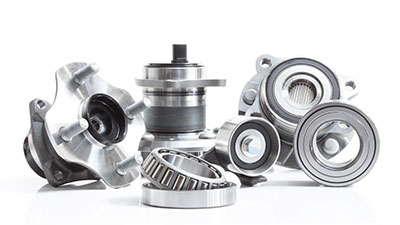 In an industry that demands lightweight components required to perform critical functions, the automobile industry deserves the best of what eddy current testing has to offer.
Inspection Applications for Non Destructive Testing in Automobile Components
Crack inspection
Identification checking
Wall thickness measurement
Hardness / structure testing
Electrical conductivity measurement
Contact Salem Design & Manufacturing
If you're ready to start utilizing our services in your essential manufacturing and production lines, reach out to our team today. We're ready to get to work.
Best Eddy Current Testing Machines in the Automotive Industry
Learn More About Automotive Part Safety Inspections