Tube Chamfering Machine
Tube end deburring with a tube chamfering machine is an effective method of removing small imperfections, which can be troublesome when used on items that have intricate details. The end result provides you with tubes that are prepared for welding.
Machines for Pipe Beveling & Tube Finishing
The tube chamfering machinery deburrs chamfers and creates precision tubing for the medical and nuclear tubing industries. Tube chamfering machines by Salem Design and Manufacturing are heavy duty machines custom designed according to your specifications. In most cases you will need both internal and external chamfering capabilities for pipe ends and tube finishes.
Tubes are typically chamfered to prepare the ends for welding. Sometimes, however, the process is done to deburr the ends, making them more aesthetically pleasing and safer to handle. Unlike other types of end forming, like flaring or expanding, most often chamfering must be done on a specific tube chamfering machine.
The CNC controlled tube chamfering equipment can offer further capabilities such as tube tapering or tube facing. Such applications require different chamfer tools that have angles to meet he chamfer dimensions.
Features of this chamfering machine
Deburrs the I.D. and O.D. face of tubes
Size change in seconds
Finishing for rounds, shapes, and miter-cut ends
No tools or dies required
Portable
Manual or robot operated options
Contact us to learn more about our tube chamfering and end finishing machines.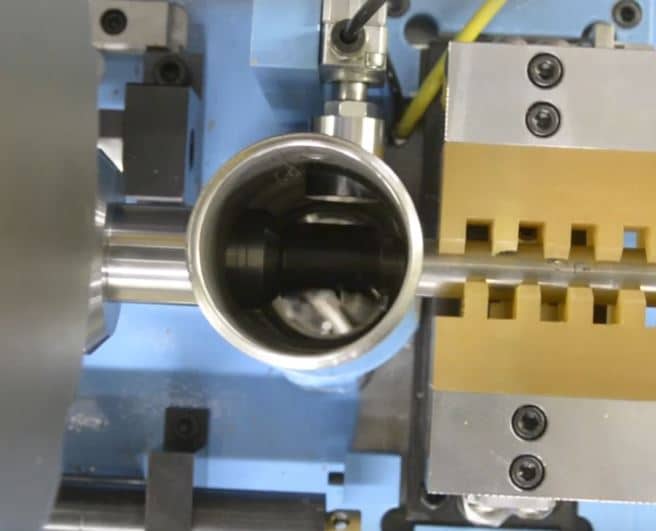 Pipe Beveling and Chamfering Machines
Engineered & designed for your needs
Portable or stationary machines
CNC controlled capability
Fast & convenient
We're Experienced in Building the Most Versatile Chamferring Machines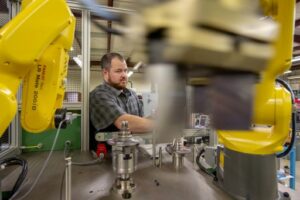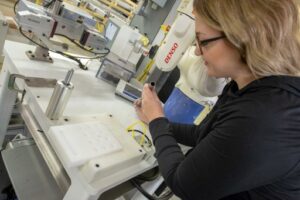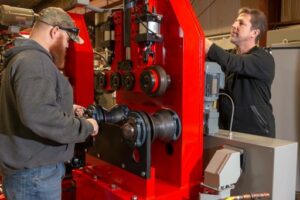 Get a Personalized Estimate for a Pipe Beveling or Tube End Finishing Systems
With such broad capabilities, Salem Design and Manufacturing partners with corporations to custom design and build non-destructive testing machines that can sort, test and inspect parts to a degree not easily achieved with human or other optical inspection systems. Fill out the form below and we'll get back to you to get more details.