Automotive NDT Solutions for OEMs, Tier 1, and Tier 2 Suppliers
For 19 years, Salem Design and Manufacturing has helped our clients test and inspect parts using non-destructive testing solutions. Let's talk today about how we can leverage the latest NDT solutions.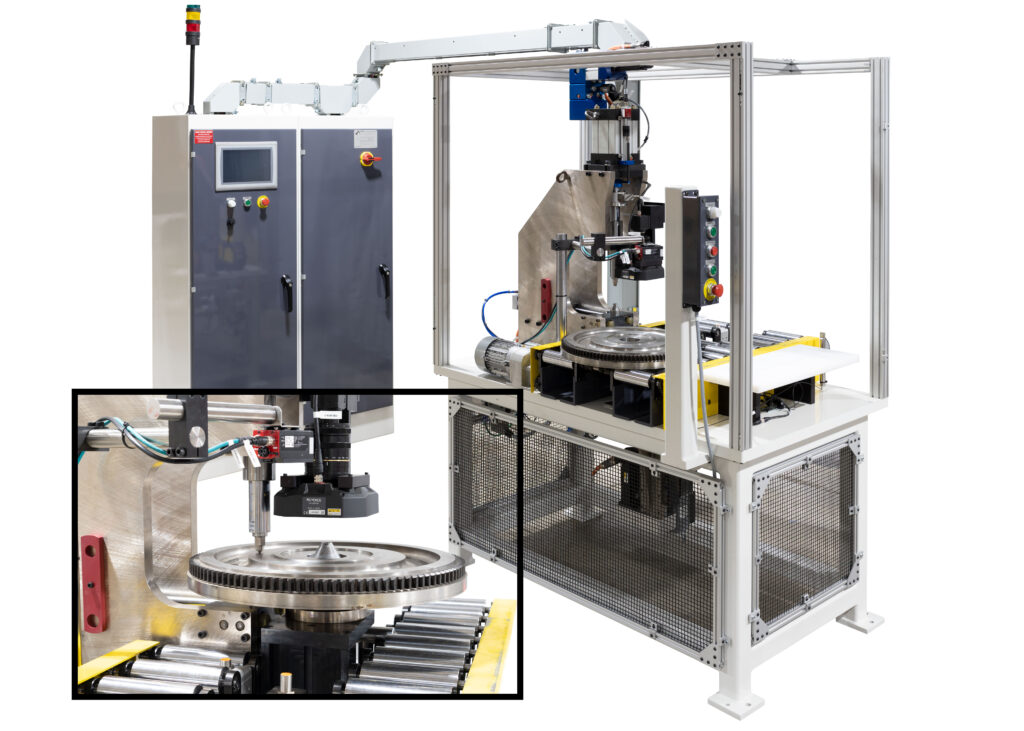 Applications
SALEM NDT Automotive Industry Solutions
Salem Design and Manufacturing works with Tier 1 and Tier 2 automotive suppliers to design and build customized NDT machines using eddy current testing probes and instruments.
See Applications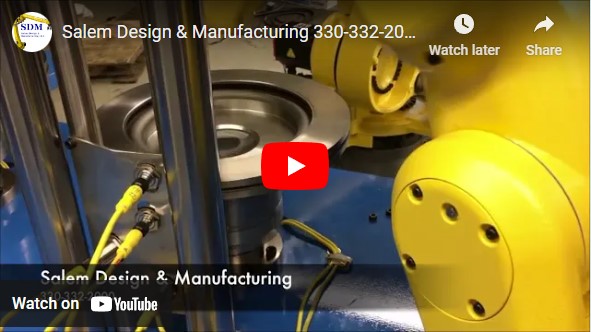 Non-Destructive Testing Machines for the Automotive Industry
ECT is a reliable, fast, and versatile non-destructive testing method to detect surface and sub-surface flaws in conductive materials.
Talk to one of our NDT Automotive experts today and let us help you meet safety regulations and demands in manufacturing by guiding you through the inspection process.
NDT Component Inspection Applications:
Eddy Current Testing Systems
Dot Peen & Laser Marking Systems
Vision Sorting Machines
Hardness/structure testing
Electrical conductivity measurement
Focus on your business & let our team of experts handle the rest.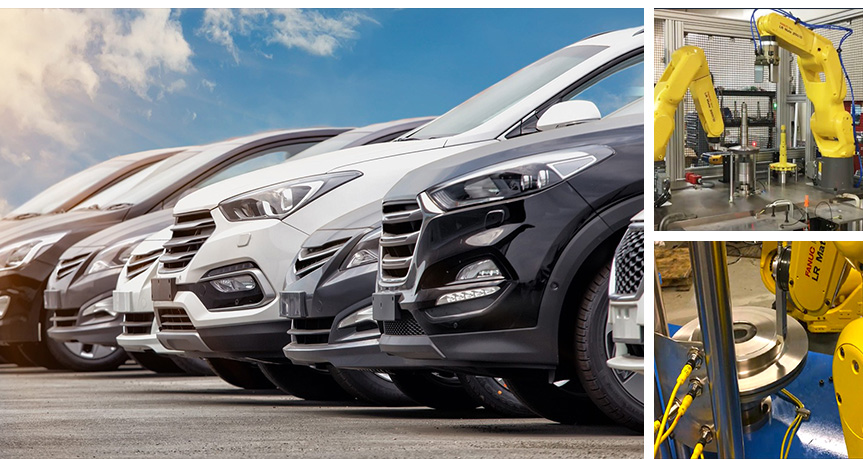 Test automotive components using automated NDT machines and confidently process information to get fast and accurate inspections.
About Salem Design & Manufacturing
Salem NDT Machines for the Automotive Industry
Salem NDT has experience delivering advanced eddy current testing solutions for the automotive industry. Bring us your specific requirements and we'll offer a turnkey solution.
Heat Treatment NDT Inspection
Validation of Material Mix
Crack and Flaw Detection
Thread and Feature Verification
Assembly Verification
---
Engineered Safety in Automotive NDT Component Inspections
The integrity of automotive parts and components is at the core of safe and economical transport systems.
Eddy current testing technology has played a major role to prevent vehicle recalls through pre-production component inspections to help prevent crashes, and reduce human and financial losses.
Automotive Industry ECT Applications:
Case Depth
Heat Treatment
Hardness Variation
Exposed Surface
Damaged Threads
Oversized/Undersized
Connecting component
Validation
Trust Salem NDT as Your Expert in the Automotive NDT Industry
Salem Design & Manufacturing offers Non-Destructive Testing solutions with an experienced and expert team who can assess and provide on-site installation, repair and support services. Contact us for a quote or to speak with our expert team.
Frequently Asked Questions About Automotive NDT Applications
We have gathered some of the most frequently asked questions about Automotive NDT inspections below and answered them for you. If you have further questions, please contact our expert team who will be happy to answer them.
What is Non-Destructive Testing (NDT) in the automotive industry?
Non-destructive testing (NDT) is a type of testing that allows the evaluation of materials, components, and systems without causing damage to them. In the automotive industry, NDT is critical for ensuring the safety and reliability of components and parts used in the production of vehicles.
How can tier 2 and tier 3 automotive manufacturers implement NDT into their production processes?
For tier 2 and tier 3 automotive manufacturers, NDT can help ensure that their parts meet the quality standards set by tier 1 manufacturers and the automotive industry as a whole. NDT methods commonly used in the automotive industry include X-ray and ultrasonic testing, magnetic particle inspection, dye penetrant testing, and visual inspection.
(ECT) eddy current testing and ultrasonic testing are particularly useful for detecting defects in metal parts such as castings and forgings, while magnetic particle inspection and dye penetrant testing are effective for identifying surface cracks and defects in ferromagnetic materials. Visual inspection, on the other hand, can detect defects such as surface damage and dimensional inaccuracies.
By incorporating NDT into their manufacturing processes, tier 2 and tier 3 manufacturers can improve the quality and safety of their parts, reduce the risk of recalls, and enhance their reputation as reliable suppliers to the automotive industry.
What are the limitations of NDT in the automotive industry
Non-Destructive Testing (NDT) has several limitations in the automotive industry, including:
Limited Detection Capabilities: NDT techniques are not 100% effective in detecting all defects or flaws, especially those that are deep within the material or part.
Human Error: The effectiveness of NDT techniques can be influenced by the skills and experience of the technician performing the test.
Cost: NDT can be expensive, especially when it requires specialized equipment or techniques.
Time-Consuming: NDT can be time-consuming, which can slow down the production process and increase costs.
Surface Only: Some NDT methods are only effective in detecting surface-level defects, while others may be limited in their ability to penetrate certain materials.
Environmental Conditions: Certain environmental conditions, such as temperature and humidity, can affect the accuracy of NDT results.
Calibration Requirements: NDT equipment requires regular calibration to ensure accurate results, which can be time-consuming and costly.
Despite these limitations, NDT remains a valuable tool in the automotive industry for ensuring the safety and reliability of parts and components. By understanding the limitations of NDT, manufacturers can take steps to mitigate their impact and ensure the most effective use of the technology.