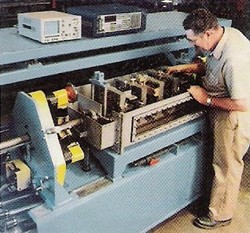 Ultrasonic Tube Tester
This tester rotates and passes the rotating tube through a tank. The underwater ultrasonic transducers inspect for flaws in the tube. It adjusts for different diameter tubes.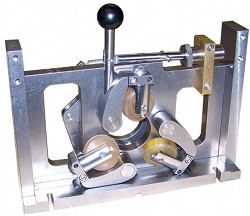 Guide Roll Stand
This unique three-roll guide stand perfectly centers a rotating, moving tube for an underwater ultrasonic test. It self-adjusts to different tube diameters.
ABOUT SALEM DESIGN & MANUFACTURING
At Salem Design & Manufacturing, we've built a foundation of quality craftsmanship by placing a premium on exceptional service. It's an inner strength and outward focus that makes Salem NDT the smart choice. Built to last, designed to stand out, and backed by a customer-first culture.